Prof. WU Guoxiong, CAS Academician working at the Institute of Atmospheric Physics, received an email from Margaret Leinen, the President of the American Geophysical Union (AGU), congratulating him on his being elected a Fellow of the American Geophysical Union. Prof. WU's name was officially announced along with other 59 elected Fellows at the AGU website (https://eos.org/agu-news/2015-class-of-agu-fellows-announced) on 28 July 2015. Prof. WU is the only Chinese scientist being elected.

AGU was established in 1919. With more than 62,000 members, AGU is one of the most important non-profit earth and space science organizations in the world. The renowned once-a-year AGU Fall Meeting attracts nearly 24,000 Earth and space scientists, educators, students, policy makers, and other members of the community. Being elected a Union Fellow is a tribute to those AGU members who have made exceptional contributions to Earth and space sciences as valued by their peers and vetted by section and focus group committees. This honor is bestowed on only 0.1% of the membership in any given year.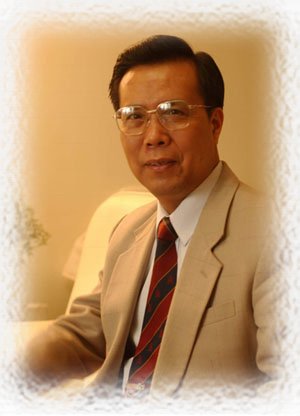 Prof. WU Guoxiong graduated from Nanjing Institute of Meteorology in 1966 and received his Ph.D. degree in meteorology from Imperial College of Science and Technology, London University in 1983. He returned to China and joined the Institute of Atmospheric Physics, CAS, in 1985 and has been a professor till now. He served as Director of Key Laboratory of Numerical Experiment for Atmospheric Sciences and Geophysical Fluid Dynamics (LASG), Institute of Atmospheric Physics (IAP), CAS from 1993 to 2000.
He worked as weather forecast engineer at the Central Weather Observatory of Northwest China from 1967 to 1978, a visiting scientist at the European Centre for Medium Range Weather Forecasts (ECMWF) from 1983 to 1984, and Senior visiting Research Professor at Geophysical Fluid Dynamics Laboratory (GFDL) of Princeton University from 1989 to 1991. In 1997, he was elected the Academician of CAS and Life Tenure Professor.
Prof. WU is mainly engaged in weather dynamics, climate dynamics and atmospheric general circulation. He developed the extended Ertel PV-theory to the theory of "slantwise vorticity development"(SVD). By using this theory, he revealed the mechanism on the formation and development of torrential rain. He is closely involved in studies on the effects of the Tibetan Plateau on atmospheric general circulation, weather and climate, on the formation and variation of the subtropical anticyclones, and on the dynamics of the Asian monsoon.
Over the past 20 years, Prof. WU has been actively involved in the international climate community. Some of his high level appointments in professional societies and international journals include: president of International Association of Meteorology and Atmospheric Sciences (IAMAS) from 2007-2011, Officer of WMO/ICO/ICSU Joint Science Committee (JSC), World Climate Research Program (WCRP) from 2005-2010, Chief Editor of Advances in Atmospheric Sciences (1998-2008) and Editor of Climate Dynamics since 2000, etc. He was elected an Honorary Fellow of the Royal Meteorological Society, UK in 2012.