Prof. JIA Gensuo from Institute of Atmospheric Physics (IAP) has been appointed by ICSU Executive Director Heide Hackmann to serve as a Member of the Panel for the Review of the Integrated Research on Disaster Risk (IRDR) program. IRDR is a 10-year interdisciplinary research program sponsored by the International Council for Science (ICSU), the International Social Science Council (ISSC), and the United Nations International Strategy for Disaster Reduction (UN-ISDR). The IRDR program is a global initiative seeking to address the challenges brought by natural hazard events, mitigate their impacts, and improve related policy-making mechanisms.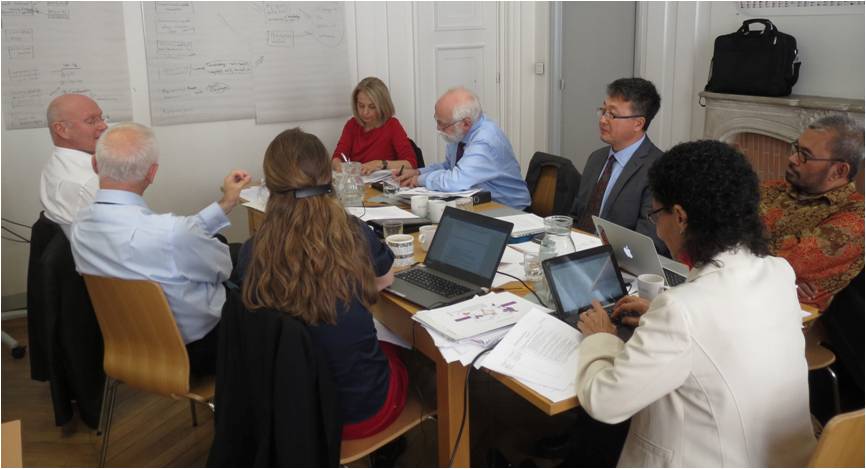 The Review Panel was established by the three co-sponsors of IRDR, namely ICSU, ISSC and UNISDR through an extensive and open selection process. It consists of seven members from South Africa (chair), Germany, Australia, Jamaica, China, Indonesia, and USA, all of whom are internationally renowned experts in respective fields. The role of the Panel is to review the scientific activities and operations of IRDR and to make appropriate recommendations to the co-sponsors on the future course of these activities.
Prof. JIA is the deputy director of the CAS Key Lab of Regional Climate-Environment for East Asia. He currently leads the Earth Observation of Climate Change Group. The Group is dedicated to understanding climate, ecosystems, and land-atmosphere interactions through the use of field experiments, satellite remote sensing, airborne missions, modeling, and synthesis.