The 8th Graduate Students Science Forum of CAS key laboratory of regional climate-environment for East Asia (TEA) / START Regional Center for East Asia was held on November 16th, 2016 in Beijing.
This forum was coordinated by Prof. JIA Gensuo and organized by TEA graduate students ZHAO Huichen, ZHANG Xia, and CHEN Xiaodan. There are over 60 researchers and graduate students participating this year's forum, and 22 graduate students presented their research progress in three sessions, namely multiple platform climate-environment observation, analysis of the regional climate change, and model assessment and application.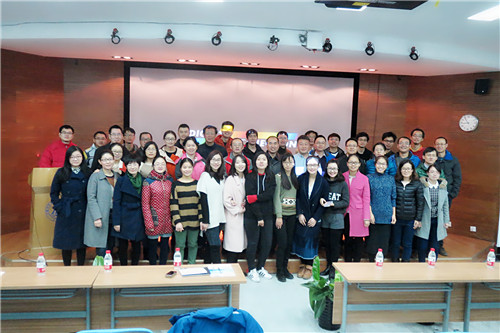 The annual TEA Graduate Students Science Forum was launched in 2009 to enhance scientific communications among graduate students of different research groups within laboratory and to improve their skills in scientific presentation and outreach. In past eight years, over 200 high quality presentations were delivered at the forums, while each student got chance to present at least twice at the forums during his/her graduate study.