For the first time, Institute of Atmospheric Physics (IAP) was selected into Top 500 Institutions of the latest Nature Index table released on Aug 31, 2017 (https://www.natureindex.com/annual-tables/2017). IAP was ranked 488, advancing by 12.6% in the 2017 table, compared with the last year.
  The advance of IAP also helps Chinese Academy of Sciences maintain its first place in the category of Earth and Environmental Sciences. 5 papers with high Altmetric score published by IAP scientists are highlighted by Nature Index: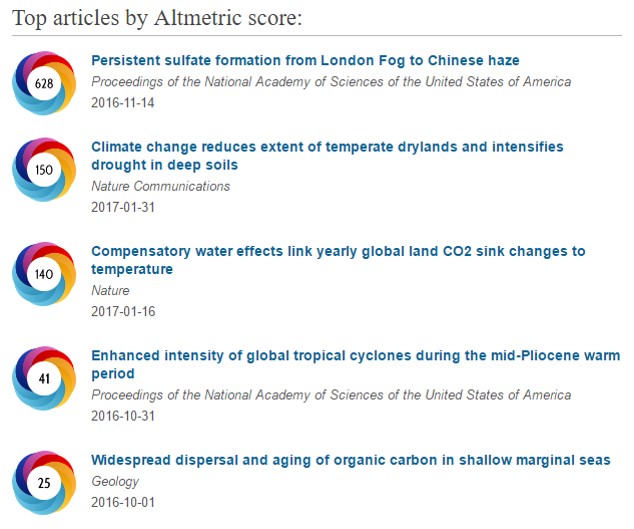 The Nature Index is a database of author affiliation information collated from research articles published in an independently selected group of 68 high-quality science journals. The database is compiled by Nature Research. The Nature Index provides a close to real-time proxy for high-quality research output at the institutional, national and regional level.