The International Workshop on the Asian Monsoon in a Warmer World was held in Yunnan, China on Aug. 20-23, 2017. The workshop was co-sponsored by State Key Laboratory of Numerical Modelling for Atmospheric Sciences and Geophysical Fluid Dynamics (LASG) and Center for Monsoon System Research (CMSR), Institute of Atmospheric Physics (IAP), Chinese Academy of Sciences (CAS). Is was hosted by Yunnan University. There were more than 160 scientists and graduate students from different countries joined the workshop. Some experts from U.S NOAA, U.K Met office, and universities and research institutes of US, Japan, Korea etc.
Monsoon is an important component of the Earth's climate system. It interacts with oceans, land, and the cryosphere and exerts far-reaching impacts on regional and global climate and environment. Monsoon research has traditionally been a high priority for the international climate community. It is also an urgent task for the scientific community to gain a better understanding of the variability and mechanism of monsoon to meet the rising demand of a reliable monsoon prediction. This is particularly challenging in a changing climate where the global mean temperature has been rising.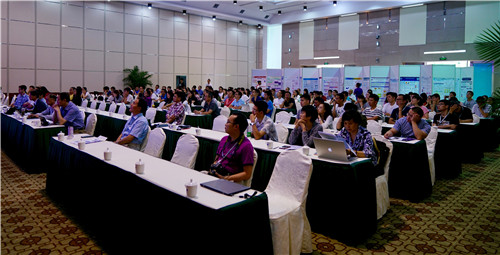 There were 40 invited and selected plenary presentations and several extended poster session which helped Scientists to have in-depth discussion on the three main topics: Variability and mechanism of monsoon on various timescales; Impact of monsoon on extreme weather and climate events; and natural versus anthropogenic roles in changes of the Asian monsoon.
The workshop provide an opportunity for scientists from universities and institutes to exchange current research progress and promote further international cooperation.
More info on:http://www.lasg.ac.cn/monsoon/