Dr. Paolo Ruti, Chief of World Weather Research Division, World Meteorological Organisation, and Ms. Ms. Julia Keller, Junior Professional Officer of the same division, visited Institute of Atmospheric Physics, Chinese Academy of Sciences on Feb 2nd, 2018.
Dr. Paolo Ruti introduced the WMO World Weather Research Programme (WWRP) and its on-going 3 core projects: "The Sub-seasonal to Seasonal Project", "The Polar Prediction Project" and "The High-Impact Weather Project".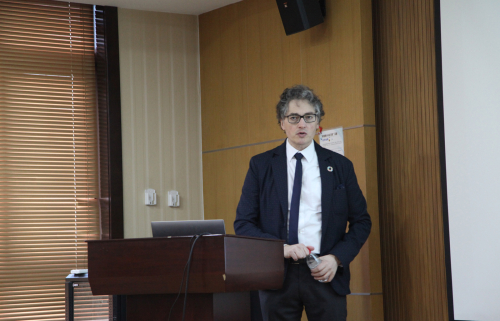 The seminar is chaired by Prof. Zhu Jiang, the Director General of IAP and more than 30 scientists and graduate students listened to the talk.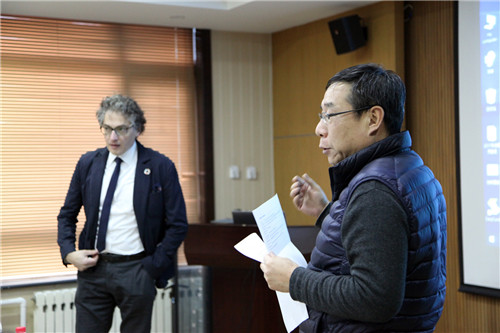 IAP scientists involving in WWRP projects and activities previously attended the discuss session after the lecture. They are mainly from the State Key Laboratory of Numerical Modeling for Atmospheric Sciences and Geophysical Fluid Dynamics (LASG), International Center for Climate and Environment Sciences (ICCES), Center for Monsoon System Research (CMSR) and Laboratory of Cloud-Precipitation Physics and Severe Storms (LACS).
Topics on "dataset based on the international cooperation", "partnership with private sectors and scientific institutions", "Meteorological products", "Natural science and social science knowledge exchange", etc., were discussed and IAP scientist expressed strong interests in continuing to be involved in the international activities of WWRP.
The WMO World Weather Research Programme (WWRP) promotes international interdisciplinary research aimed at improving the accuracy and reliability of weather and climate forecasts on all timescales, and plays an essential role in getting questions that have arisen from research addressed in the international arena.