The special issue on the National Report to IUGG Centennial by CNC-IAMAS (2011-2018) published by Advances in Atmospheric Sciences is selected into Springer Environmental Sciences Special Issues.The special issue includes nine review articles, which cover monsoon, climate and climate change, numerical atmospheric modeling, aerosol physical properties, chemistry–climate interaction, atmospheric electricity, weather radar, and meteorological satellites.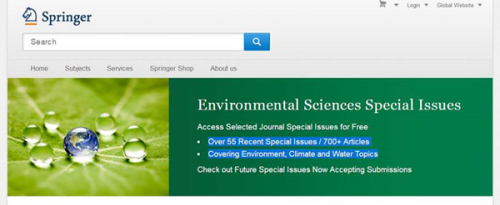 Over 55 recent special issues / 700+ articles covering environment, climate and water topics are included in this Springer email campaign. All the selected papers are free access until Oct. 31.
Advances in Atmospheric Sciences is published by Springer and hosted by Institute of Atmospheric Physics, Chinese Academy of Sciences.