Advances in Atmospheric Sciences (AAS), an international journal co-published by Springer and Science Press, publishes a special collection of papers in its October issue to commemorate the centenary of the birth of YE Duzheng (also spelt as Tu-Cheng Yeh), a Chinese Academy of Sciences (CAS) senior academician and one of the main founders of modern meteorology in China. YE was the recipient of the 48th World Meteorological Organization IMO Prize in 2003 and the Highest Science and Technology Awards of China in 2005 and he was a CAS Vice President from 1981 to 1984.
YE devoted himself to the Earth Sciences for more than 70 years. With great sadness, and considerable loss to the meteorological community, YE passed away on 16 October 2013, at the age of 98. To commemorate his life's achievements, the Institute of Atmospheric Physics, where he had worked since returning to China in 1948, invited his friends, colleagues (including those who have grown to know him through his publications — not just in person) and former students (many of whom have become renowned scientists themselves) to review his contributions to, and inspiration within, the fields of atmospheric science and global change. As a result, a special issue of these articles is published in AAS, which is felt particularly fitting given YE was also the founding Editor-in-Chief of this journal.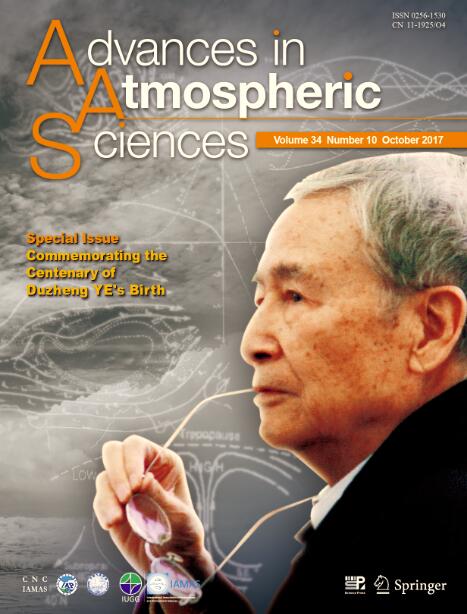 YE was one of the main founders of modern meteorology in China. (Image by AAS)
The Special issue consists of four reviews and five original articles, each focusing on an aspect of YE's achievements and the latest developments based on or inspired by his theories, including establishing Tibetan Plateau meteorology; developing the theory of atmospheric longwave energy dispersion, and therefore providing the theoretical basis for modern weather forecasting; revealing seasonal abrupt change of atmospheric general circulation over Asia; and expanding global change research by building a framework of "orderly human adaptation" in the context of a life-supporting environment and proposing climate change adaptation theories.
For example, Prof. Michael Edgeworth McINTYRE of University of Cambridge commented YE's theory of "orderly human adaptation" when he discussed science and complexity in his review paper . He said, "There can be no doubt that Professor YE had a key role in raising the Chinese government's support for climate change studies, which in turn provided sound scientific advice in the developments leading to the Paris Agreement and its ratification by China."
Prof. YE dedicated his life to his profession and his country. The special issue is just one manifestation of how widely he is remembered and respected.
Media Contact: Ms. Zheng Lin, jennylin@mail.iap.ac.cn